Online Model No: 80149 (Part No: 80149)
In-Store Model No: 80149 (Part No: 80149)
SIMPSON® 16″ Extension Lance Rated up to 3600 PSI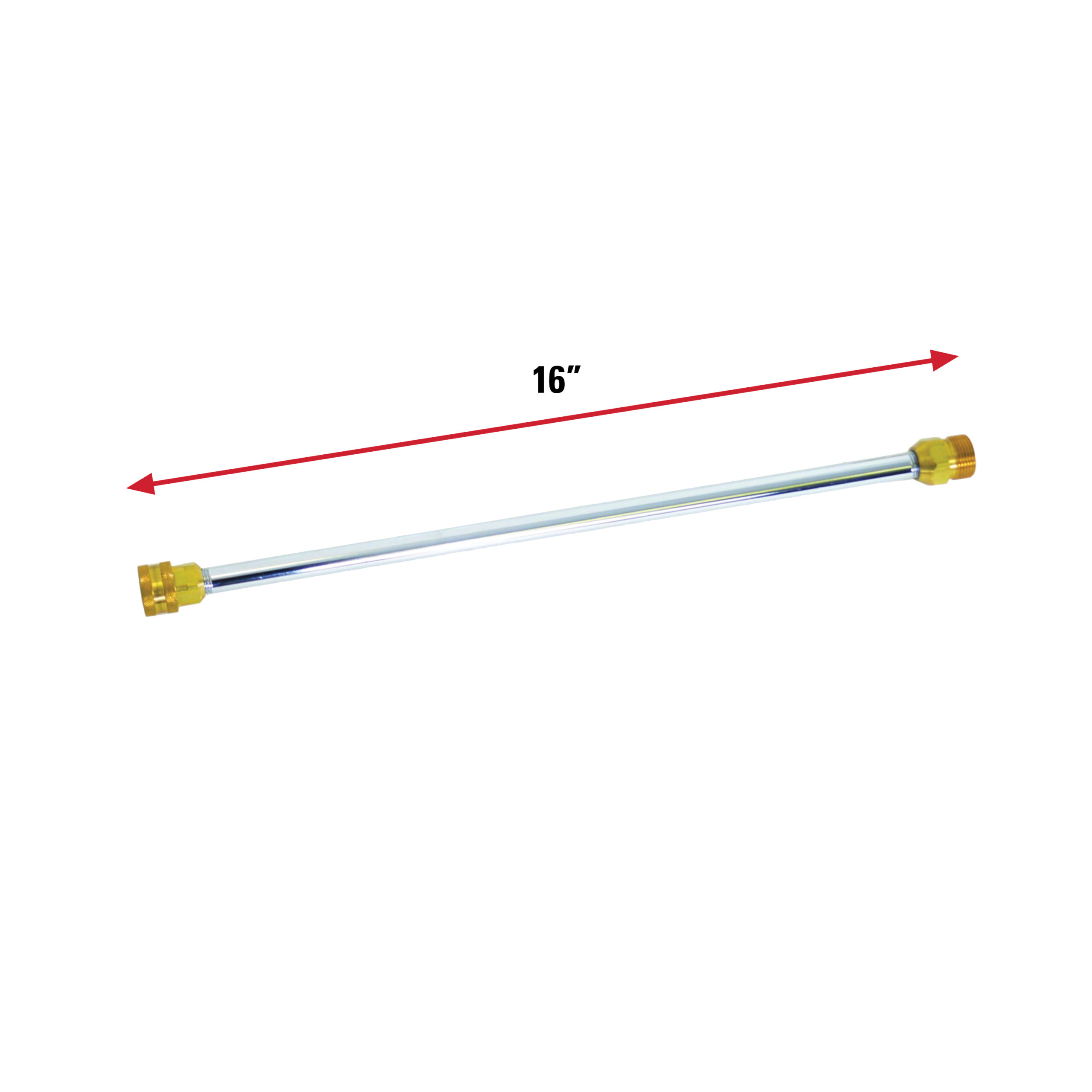 Features
Great for Residential Projects: This 16-inch pressure washer wand/lance extension provides cleaning power for household tasks; perfect to clean your car, driveway, patio, sidewalk, siding, and more.
Easy to Use: This attachment features an industry standard QC nozzle connection, and an industry standard M22 threaded spray gun connection, providing a universal fit that is easy to hook up to nozzles, surface cleaners, and spray guns.
Compatibility: This power washing wand/lance extension works with most pressure washers with ratings up to 3600 PSI; Please note this extension is only for cold water use.
Durability and Strength: High-quality Simpson construction ensures great performance for any pressure washing task.
Specifications: Length – 16 inches; Max temperature – 140° F; Max PSI – 3600; Nozzle Connection – Industry standard QC; Spray Gun Connection – industry standard M22
The actual product may vary slightly from product images.