Online Model No: 80177 (Part No: 80177)
In-Store Model No: 80177 (Part No: 80177)
When cleaning the second story of a house or any taller structure those standard pressure washer nozzles tend to come up short. Fortunately, the Simpson 80177 second story 5000 PSI pressure washer spray nozzles have what it takes to go the distance. With both a high-reach soap nozzle and a high-reach spray nozzle, you will be able to propel soap and water further than standard nozzles provide. Both nozzles have 1/4″ quick connect fittings are compatible with pressure washers rated up to 5,000 PSI. These easy-to-use second story nozzles are compatible with most spray wands and lances; both nozzles can handle temperatures up to 140 degrees Fahrenheit.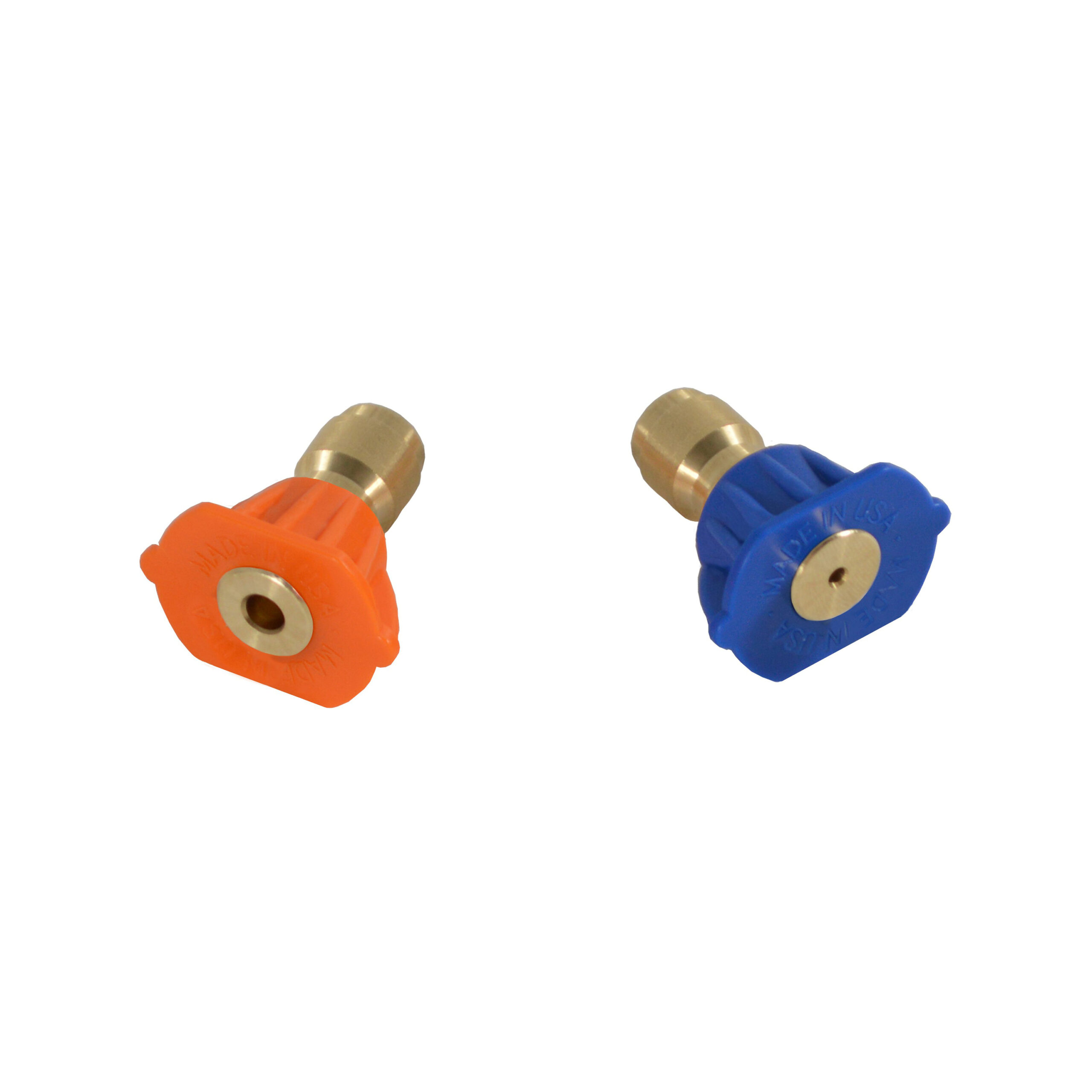 Features
Universal Fit: The Simpson Pressure Washer Second Story High Reach Nozzle Kit is a must-have accessory for any high reach power washing project; Includes two nozzles- orange nozzle is a high reach soap nozzle and blue nozzle is a high reach cleaning nozzle
Easy Connections: The 1/4-Inch QC connections makes these attachments easy-to-use with most power washer extension spray wands and lances; The nozzles are for cold-water use only
Ideal for Second Level Surfaces: The power washer high reach nozzles propel soap and water farther than standard nozzles; It's great at cleaning hard to remove dirt, grime, and debris from 2nd story siding, walls, and windows
Quality Construction: Simpson second story nozzles are made for reliability and durability
Specifications: Max PSI – 5000; Max temperature – 140° F; Fitting – 1/4 Inch quick connect
Actual product may vary slightly from product images.