Online Model No: 88281 (Part No: 88281)
In-Store Model No: 88289 (Part No: 88289)
Our Multi-Purpose Cleaner is perfect for washing cars, RVs, siding, grills, lawn furniture, and many other tough DIY cleaning tasks found around the house. Removing mold, mildew, dirt, and stains is quick and easy as they are no match for the cleaning power of SIMPSON® Multi-Purpose Cleaner.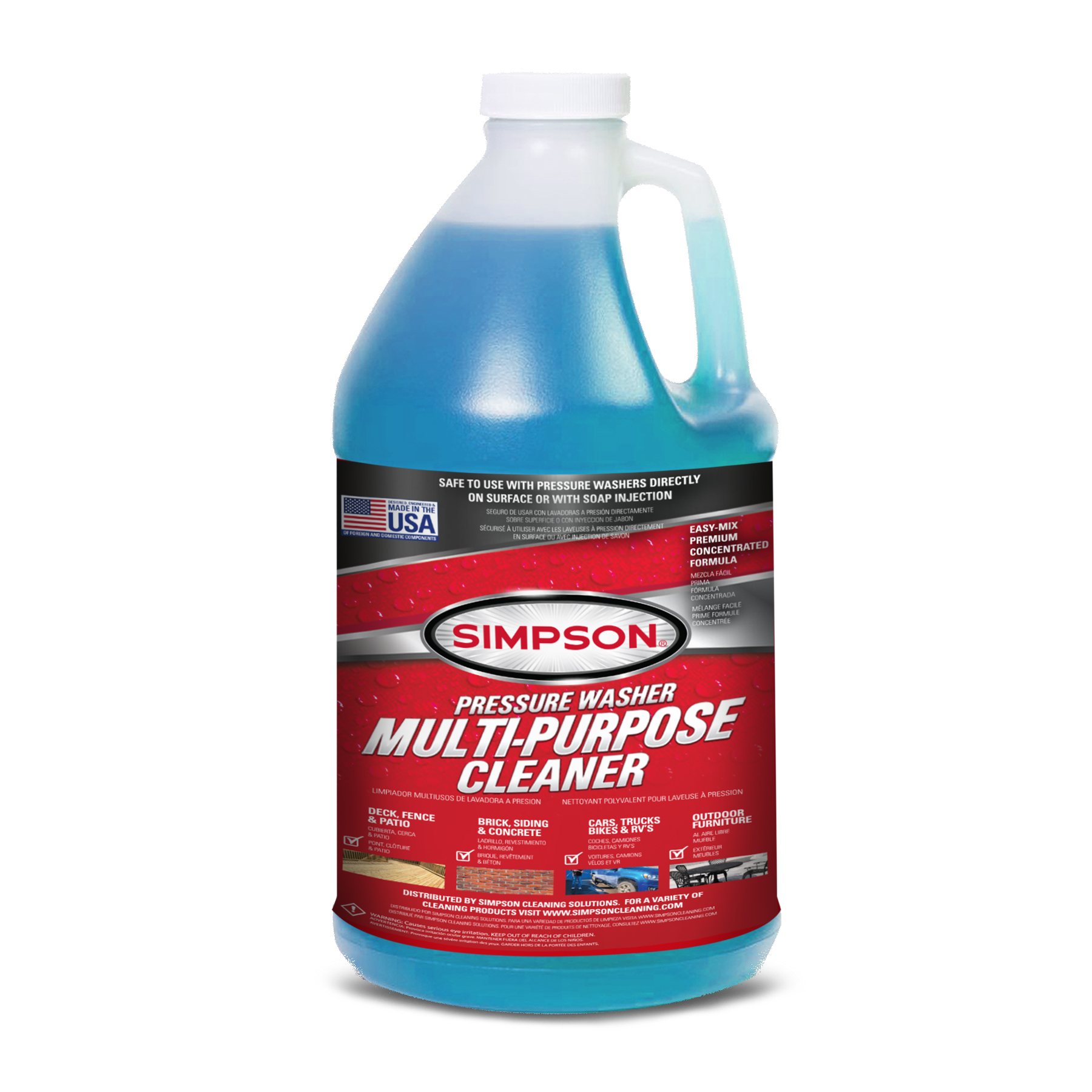 Features
Multi-Purpose Cleaner: Non-butyl degreaser quickly cuts through tough oil and grease; eliminates the need to use several other products to get the cleaning job done.
Versatile Cleaner: Can be used in equipment such as pressure washers, automatic scrubbers, and steam cleaners; or use it for manual applications by spraying, mopping and wiping. Great for use on floors, walls, desks, chairs, refrigerators, carpets, cars, trucks, tables, garbage pails, bed frames, sinks, toilets, shower tile, aircraft, tools, engines, concrete, plastic, glass, metals, vinyl, painted surfaces.
Highly Concentrated: Use directly from the bottle or effective at dilutions as great as half-ounce per gallon of water; providing up to 256 gallons of cleaning solution per bottle.
Safe to Use: Use with pressure washers, directly on surface or with soap injection. Always consult your machine's owner's manual for specific instructions regarding use of detergent.