Online Model No: 90029 (Part No: 90029)
In-Store Model No: 90029 (Part No: 90029)
Designed for performance, the OEM 3400 PSI @ 2.5 GPM Axial cam pump is highly efficient, minimizes engine load while delivering top performance, and has a 2-year limited warranty. The 90029 has stainless steel pistons for improved seal life. Equipped with high-performance double high-pressure seals, the OEM Technologies™ pump 90029 features a stainless steel integrated unloader featuring our easy-start system as a standard feature.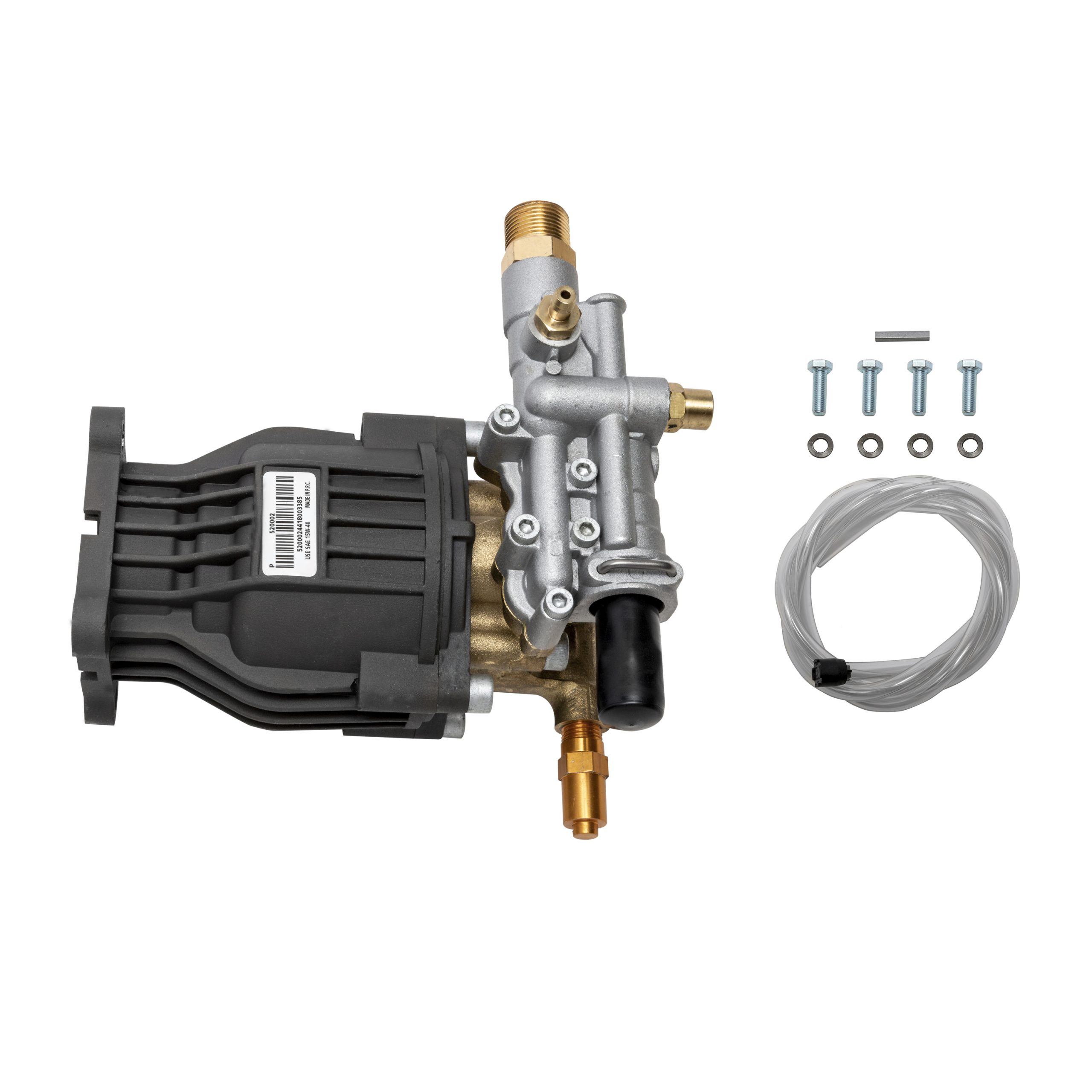 Features
Extend the Life of Your Pressure Washer: Save money by replacing your pump instead of buying a whole new power washer. This easy-to-install kit is great for power washers that can support 3400 PSI at 2.5 GPM to wash walls, fences, sidewalks, vehicles, and more.
Easy Installation: This replacement pump features a garden hose inlet and threaded M22 connection high pressure hose outlet. The SAE standard bolt pattern that fits most gas-powered pressure washers. Each kit includes a siphon tube with filter, mounting bolts, shaft key, and instruction booklet to get your machine back in action as quickly as possible.
Skip the Oil Change: This pump features a maintenance-free crankcase so you never have to change the oil. It is manufactured from fully anodized die-cast aluminum for protection against corrosion.
Extended Durability: A Thermal Relief Valve (TRV) protects the pump from overheating while in bypass mode. The TRV releases small amounts of hot water and intakes cooler water to prevent overheating and extend the life of the pump.
Get the Right Pump for Your Machine: This pump is designed for gas-powered pressure washers with horizontal engines. Its SAE bolt pattern, hardware, and standard connections make it a great fit for many brands and models of power washers.