Online Model No: 80273 (Part No: 80273)
SIMPSON's Pump Guard 80273 lubricates pistons and seals to protect your pressure washer pump while in storage. Utilizing Pump Guard on your pressure washer pump will help to maximize the life your machine. SIMPSON recommends that you use Pump Guard 80273 when your pressure washer is going to be stored and unused for a period of time. This product is a replacement for SIMPSON® Pump Guard 80130, and is manufactured to be compatible with either gas or electric pressure washers.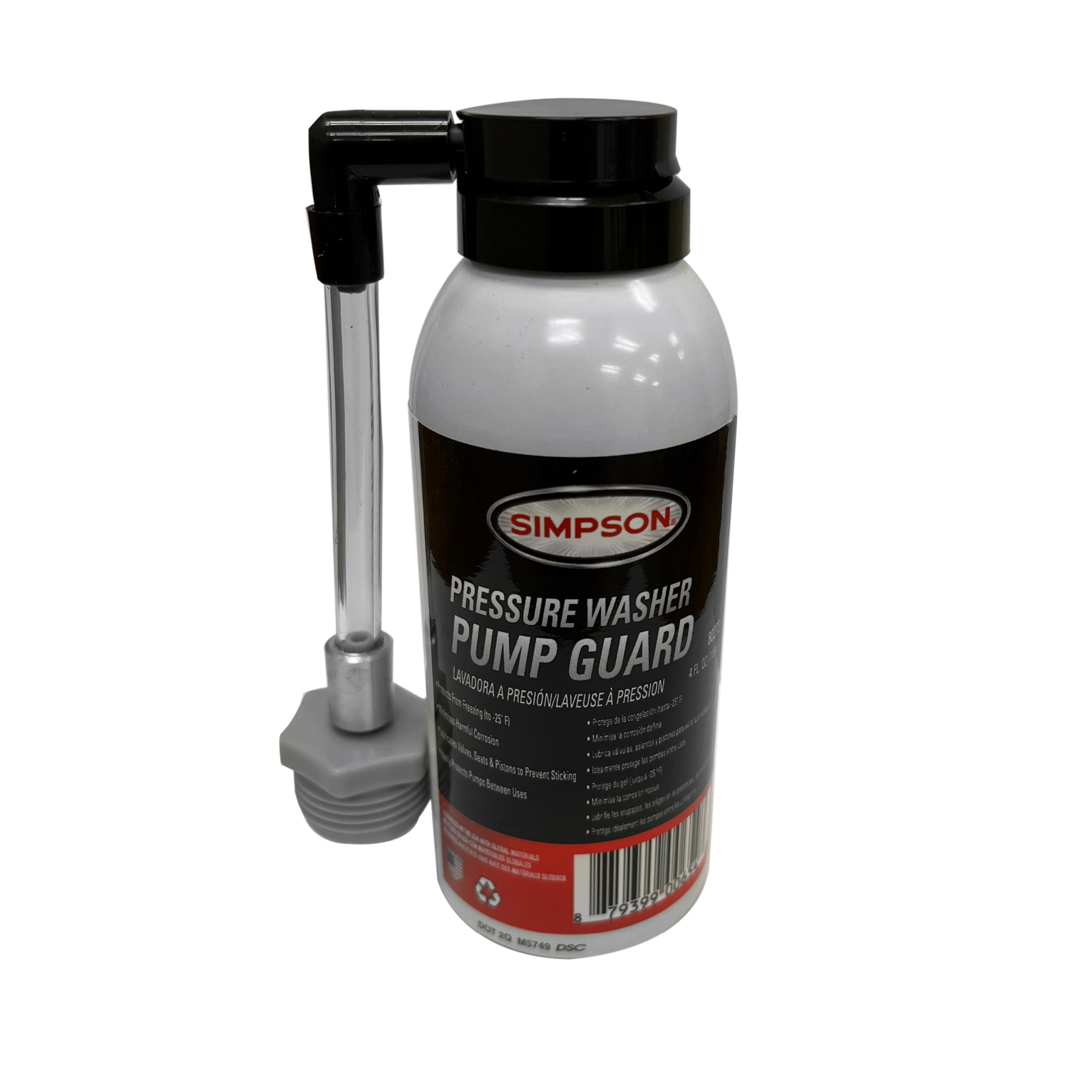 Features
Protect During Storage: Protects your pressure washer pump when storing for the season.
Piston and Seal Protector: Lubricates pistons and seals to protect the pump.
Cold Temperature Protections: Acts as antifreeze and winterizer to protects power washer parts in temperatures as low as -25°F.
Pressure Washer Compatibility: Compatible with either gas or electric pressure washers.
How to Use: Turn engine to the off position; inject Pump Guard into hose input.
Learn how to winterize your pressure washer with this video.